Storms swirl across south-east Queensland, cutting power and causing flash flooding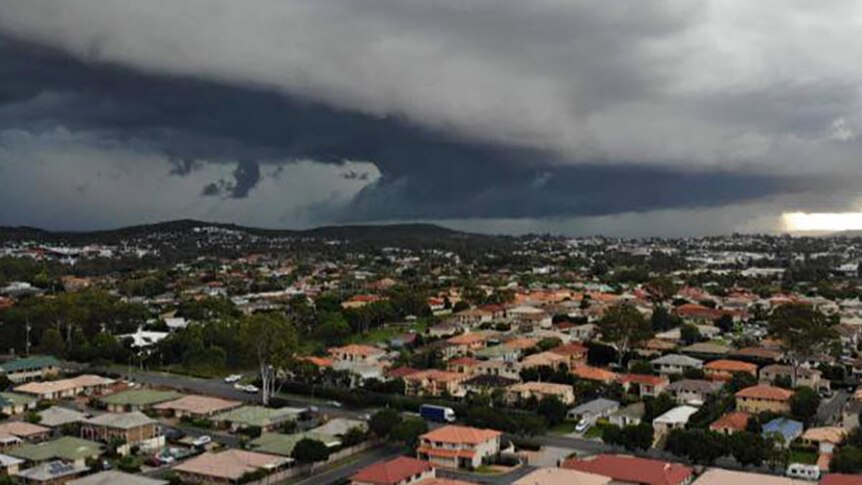 A wild storm has battered south-east Queensland, blacking out nearly 18,000 homes and causing flash flooding that has left vehicles stranded.
The severe storm cell dumped heavy rain in and around Brisbane.
Greenbank, south of Brisbane, had more than 70 millimetres in the 30 minutes to 5:00pm.
Michelton recorded 61mm in 30 minutes.
The Bureau of Meteorology (BOM) put out a storm warning for parts of the Brisbane and Moreton Bay council areas.
Everton Hills, Greenbank, Kenmore and The Gap were among the worst-affected areas.
Peak-hour drivers got caught up in the storm, with some reporting hail damage on a clogged Milton Road.
Motorists parked at Wacol Railway Station in Brisbane's south-west were caught up in minor flash flooding, but the water…